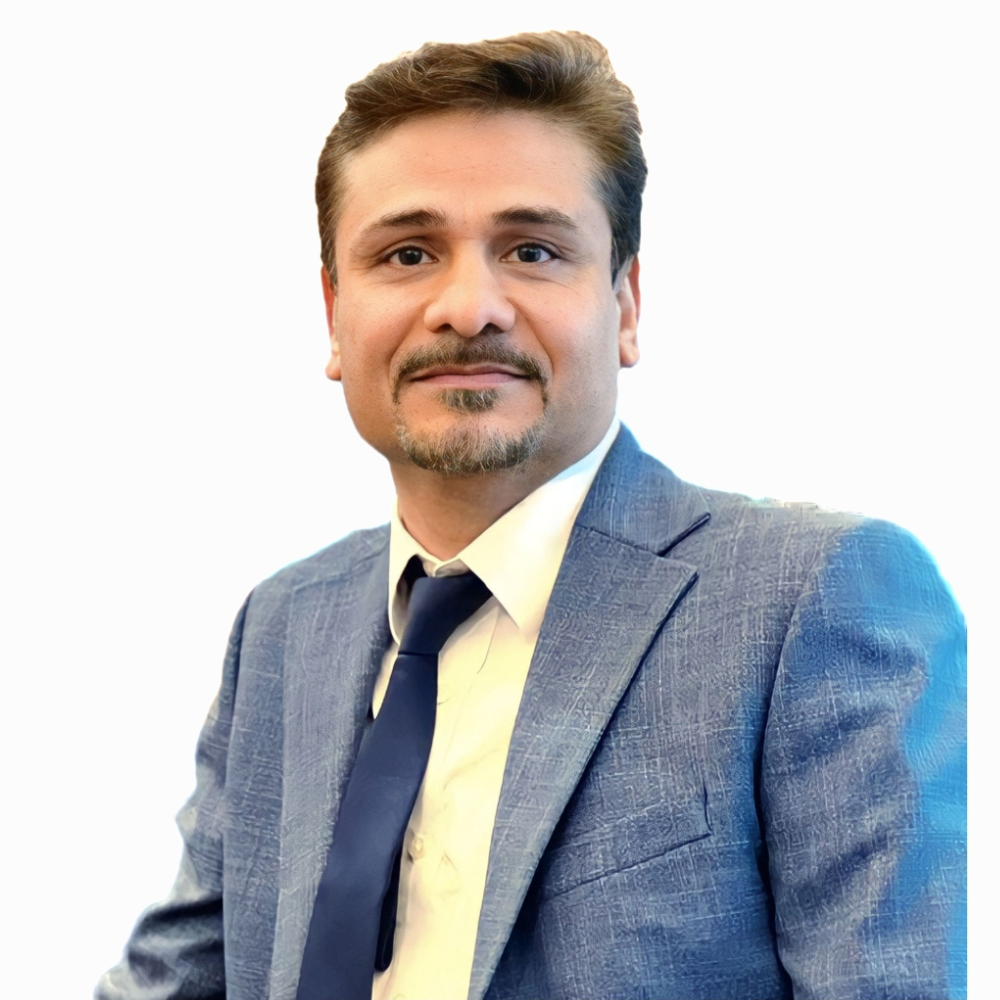 Dr. W. Ahmad
MBBS FSRH Diploma (DFSRH) UK
Postgraduate in Cosmetic Medicine UK
I'm a medical doctor practicing aesthetics and general medicine since 1994, with a dedicated focus on aesthetics since 2008. My medical journey began in hospital medicine until 2006 when I transitioned into general practice. Over the years, I've gained extensive experience in medical emergencies, routine medicine, and aesthetics.
While I've been practicing in the UK since 2003, my exposure extends beyond its borders, encompassing valuable experience in Pakistan and the United Arab Emirates. My primary focus lies in tailoring individualized treatments that enhance natural features while rejuvenating facial contours. I offer cutting-edge techniques to ensure patients experience a comfortable recovery with speedy results. With 29 years of experience in medicine and 15 years of expertise in aesthetics, I've consistently achieved exceptional results for my patients.
In addition to mainstream aesthetic treatments, I specialize in advanced regenerative therapies using synthetic Growth Factors and Platelet Rich Plasma. I'm among the few UK practitioners offering Endoret Gel, a bioactive skin volumizer. I'm also the pioneer of non-surgical J-Gold Breast and Bum lifts. My innovative J-Gold treatments are now synonymous with excellence in aesthetic medicine.
My dedication extends beyond aesthetics. I hold a SCOPE Certification, a prestigious distinction conferred by the World Obesity Federation, recognized worldwide as the gold standard in obesity management.
Vision
As the Director of the London Medical and Aesthetic Clinic, I envision a future where knowledge and expertise in aesthetics transcend boundaries and generations. Our unwavering commitment to excellence propels us to pioneer innovative methods of medical and aesthetic education.
We're embarking on a transformative journey into online-based teaching and training, with a mission to empower the next generation of practitioners. Our goal is to equip them with the highest level of education and invaluable clinical insights.
Our flagship initiative, the "Clinical Insights Series," epitomizes our dedication. These sessions illuminate key clinical topics in aesthetics, providing aspiring aestheticians not only with profound subject understanding but also a treasure of practical tips for achieving excellence in their practice.
Through this visionary endeavour, we bridge the experience-aspiration gap, fostering a community of well-informed aestheticians armed with the tools to provide exceptional patient care. Our commitment to elevating industry standards knows no limits, and we firmly believe that education is the linchpin of this transformation. Join us on this thrilling journey towards a future where the aesthetics field thrives on knowledge, innovation, and unwavering dedication to patient well-being. Together, we'll shape the future of aesthetic medicine, one clinical insight at a time.
Berkshire based GP

Buckinghamshire based Aesthetic practitioner

Doctor with over 27 years of experience in Medicine

Experience of working in Pakistan and currently in the U.K

GMC registered Doctor

Member of Medical Defence Union

Insured with Insync Insurance

Accredited by Acne Rosacea Association UK

Member of British Association for Medical Aesthetic Complications (BAMAC)